WELCOME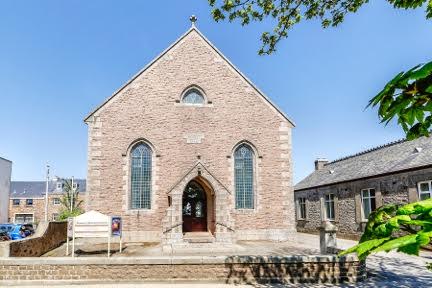 Ebenezer Methodist Church is part of the Jersey Circuit and is situated in the lovely northern Parish of Trinity. Sadly, our Church Services, Pickles & Pickles Plus and Generations are all cancelled until further notice in order help slow down and stop the spread of coronavirus.
Our buildings may be closed, but we are still a community of faith, love and prayer. We are keeping in contact with as many people in our 'church family' that we can reach by email and telephone.
If you require any assistance, need help or even if you are feeling worried, have questions or are lonely please get in contact with a member of the Ebenezer Leadership team. We will do our very best to help you in any way that we can.
Alternatively, for the Trinity community support team call: 07797 741 285.
If you would like to subscribe to the live Sunday morning broadcast service from the St Helier Methodist Centre, or wish to receive our weekly notices via email, please contact Michael.
WE HAVE SET UP A NEW TAB.........COVID-19. BIBLE VERSES, PRAYERS & NEWS/INFO. ON THIS PANDEMIC.
PLEASE ALSO SEE OUR...........LINKS.......... TAB FOR A LINK TO THE WORSHIP RESOURCES THAT OUR JERSEY CIRCUIT STAFF HAVE PREPARED.
WE ALSO NOW HAVE A FACEBOOK PAGE Search Ebenezer Methodist Church Jersey
We pray that you will all stay safe and well.
In 2019 we became a Jersey registered charity, number 88 with the Jersey Charity Commissioner